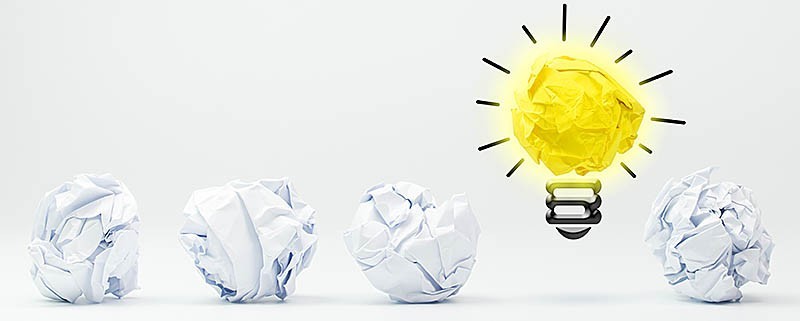 The GIGO principle: Avoid it for better design work!
What sort of principle do you avoid rather than embrace? The GIGO Principle is well worth keeping clear of.
Based on the premise that 'Garbage In = Garbage Out' it clearly needs to be avoided at all costs when talking to your friendly neighbourhood designer and/or copywriter.
Their shared a common goal in life, that's to help you communicate with your target market in ways that look good, read well, make sense and are persuasive.
The impediment to this is GIGO. It ensures that your creative materials can only be as effective as the thought that goes into their production.
So, garbage in garbage out. What does it all mean? Firstly, it is never intentional. It is a problem born of:
• A rushed briefing that is short on essential details
• Lack of detail about your prospects: who will the material be talking to?
• Lack of detail about consumer benefits
• An excessive focus on product features
• Too much about things like 'family business' and 'Australian owned' — nice enough, but won't motivate purchase
• Unrealistic expectations, leaving your designer to virtually guess the brief
• Unclear goals: what are the objectives of the material?
• How will you make it easy to enquire and, preferably, buy?
• What marketing materials do you already have: will this new material match?
At some stage it's essential to get down to the nitty-gritty. The specifics. Let your designer in on the secret.
Effective creative material can't be produced in a vacuum. Without being properly aligned to your marketing and sales objectives and strategies, it's going nowhere.
Without a full briefing, too much guesswork enters the equation, meaning the job is likely to require several revisions that could have easily been avoided.
With a proper brief, technical specifications, time constraints and budget limits it all will be much more easily incorporated into a smooth and efficient workflow, leaving more time and energy to devote to the quality of the project itself.
At this stage your designer will be able to help you ensure the project will be completed as efficiently and cost-effectively as possible by anticipating technical issues you may not be aware of.
The designer will also tell you what's needed to make the process run more smoothly, eg, pictures at the correct resolution and preferred text format.
How to prevent unnecessary drafts and tweaks
1. Put together a real-world brief.
2. Provide copy which has been finalised and proofed at the start. Small alterations are easily incorporated, but anything more will affect the design and other sections of the document, requiring more time to complete and proofread it again.
3. Show every draft to each person who needs to see it, and incorporate every amendment per draft onto the one document to give back to the designer.
We will be happy to discuss these issues with you in greater detail and help you put together the website, brochures and other support materials that will earn their keep and produce the results you need.
Then GIGO will take in a whole new meaning: Great Info = Great Output.