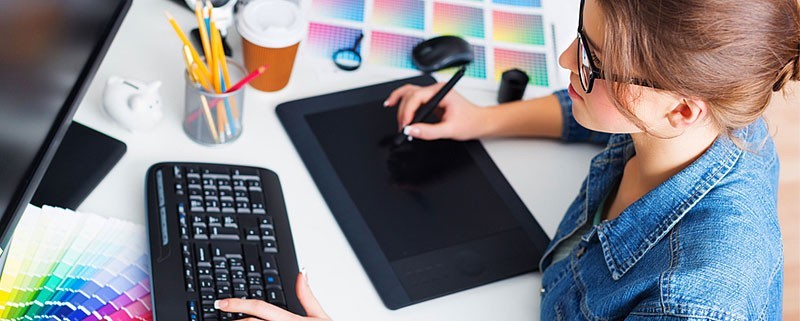 Basically it's all in the briefing. Letting the designer in on the secret so there's no guesswork, no room for 'unforced errors' as the tennis folk say when not squealing, grunting or throwing racquets. But I digress.
For reasons no one can really fathom, effective briefing is often a bit of a sticking point.
Generally, a key reason is that the client is so familiar with their own business they lose track of the fact that people outside their organisation cannot possibly know what they know.
Which means that the brief needs to get right through the who/what/when/where/why/how of the assignment.
This is not something to be glossed over with some perfunctory 'you know what I mean' mindset. No matter how expert your designer (and let's remember the copywriter too), they can't be expected to guess what you really want.
They need to know what is really driving the brief and the results you expect. Inadequate briefing often leads to a multitude of afterthoughts and amendments — all of which can push up costs from quite reasonable to horrendous.
Plus, it's inevitably accompanied by some ill-will, angry muttering and aspersions directed at the parentage of the designer.
The good news is that all this can easily be avoided with proper briefing. Technical specifications, time constraints and budget will all be much more easily accommodated within a smooth workflow, leaving more time and energy to devote to the quality of the design.
You'd obviously start with an overview of the project and its objectives before getting down to details. Provide all the information you can: don't leave out a thing. Don't assume your designer knows your business as well as you do. And be very clear about the timeline.
This will enable your designer to know exactly what you want and work towards it in terms of colours, style, fonts and graphics. You might also want to show examples of work you like as an indication of your preferences and the way you're thinking
The more thorough you are at this stage of your project the less time you'll waste with revisions. And about the copy: make sure everyone concerned has approved it and that it has been thoroughly proofed. (Not by the person who wrote it — whose familiarity with the material will see minor errors missed).
Alterations to copy cost nothing at this stage but if allowed to crop up later can have run-on effects, requiring more time to adjust it and proofread again. This is especially so for items with long copy, such as websites, brochures, newsletters and catalogues.
Graphic design clearly requires a large number of skills, including creativity, technical expertise, problem solving ability and clear communication abilities. 
By taking the time to understand the graphic design process you will be able to fully benefit from your designer's skills by briefing them appropriately and eliminating guesswork.
The result will be an effective design exercise — one that will ensure a better quality end product for you, delivered on time and on budget.