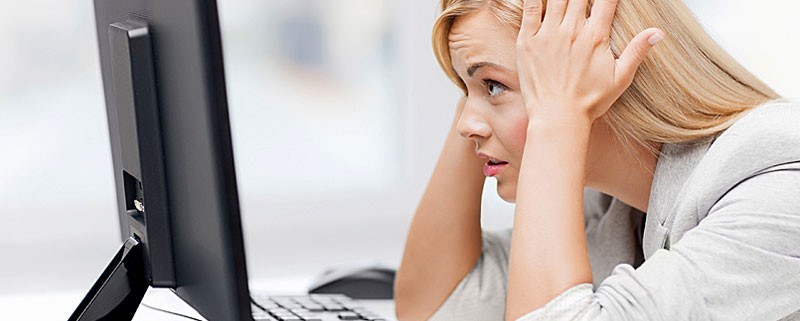 Before we begin looking at this we need to declare our interest: this website is all about offering our services.
As you'd expect, we have a bit of an aversion to DIY graphic design. And we don't mean a frothing-at-the-mouth kind of jealousy, or that we're somehow automatically entitled to getting the work.
It's just that we get a bit sad when we see so much bad design in websites, print, and overall corporate design (which is often unplanned and allowed to happen by accident).
*Equally sad is the fact that at the end of the day, the DIY people aren't really saving all that much while letting through designs that can actually invite disrespect, dislike or even worse, that special kind of patronising amusement especially reserved for the inept.*
Computers have to take a lot of the blame. So does low-end 'design' software that doesn't cut it for the simple reason it is usually designed for very basic jobs: business cards, letterheads, invoice books.
That these are often done rather poorly is often dismissed by the thought of how little it all costs to work this way. But you get what you pay for.
When it comes to websites, brochures, ads, catalogues and overall corporate design, DIY enthusiasts suddenly find they are way out of their depth. Suddenly it becomes clear that the apparent savings offered by the DIY approach are an illusion, a false economy created by forgetting the prodigious time wasted by a largely untrained designer who has to do things a million times to try and get them right.
Bottom line: when you ad up all the wasted time and potential brand dilution (included often un-costed hours that still come out of your funds), you'd be better off hiring a fully trained graphic designer who will breeze through your assignment, using the right software and systems, to give you the right results at the right price.
Having been in this game for many years, we have surprised many an admittedly hesitant new client by providing top-level, award winning designs at costs not that different to what properly costed DIY design costs them.
It's a bit like calling in a plumber. Certainly he'll hand you a bill at the end of the job. But he'll have saved you heaps by getting it right first time and saving you an enormous amount of time and aggro.
We invite you to apply the same thought process to your design requirements. You'll find us easy to talk to, especially as we listen — really listen — to your needs and what you expect to achieve.
And not only that, you can be sure we're working for you, one hundred percent, adding value at each stage of the job and offering strategic advice, marketing know how, project management and website expertise to whatever degree you may need.